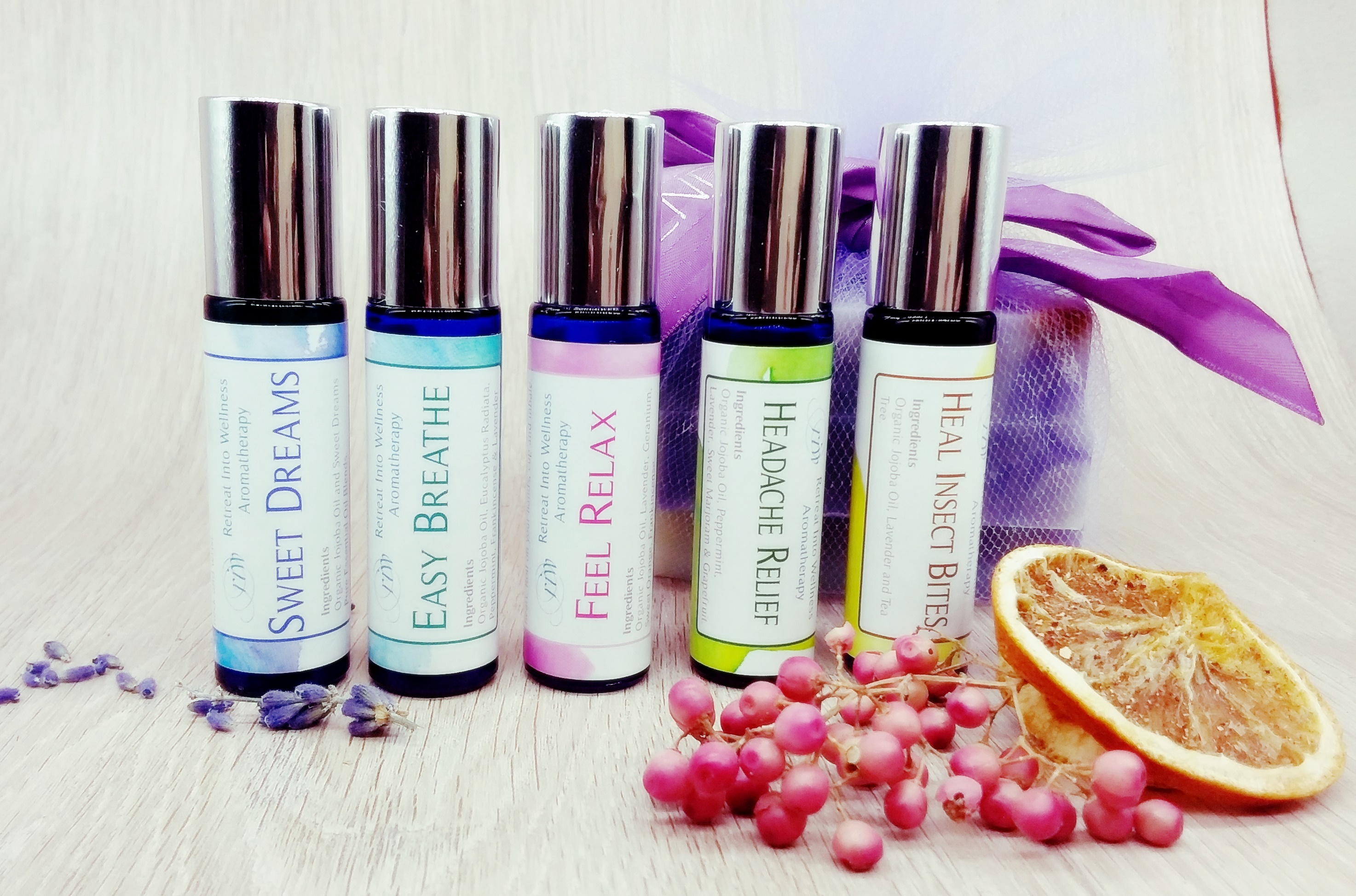 Everywhere you turn these days you will find some one using essential oils. And why not? They are an amazing natural alternative to use for a variety of things. In the previous post we discussed about the benefits of using a nebulizer diffuser for essential oils, but if you are new to them you may be wondering if there are simple and economical ways of using essential oils. Here we will talk about 3 simple ways you can use essential oils without any equipment.
1. Steam Inhalation
One of the simplest way to use essential oils is steam inhalation. All you need is 4 to 6 drops of your favourite pure essential oils to a bowl of steaming water , cover your head with a large towel, close your eyes, put your head above the water and inhale deeply for maximum of 2 mins at a time. Repeat as needed.
2. Sprays
This is another popular way of incorporating essential oils in our daily routine, by using homemade essential oil sprays. Sprays are a simple and fun fun way to incorporate essential oils into your routine. If you make them in advance they will be readily available when you need them. You may want to use filtered water or distilled water to prevent contamination or spoilage of essential oil sprays from impurities found in tap water. Alternatively you can boil tap water let it cool and then use that water for your sprays. In some recipes you may prefer to use witch hazel instead of water. Like facial toners, hand sanitizers, cleaning sprays etc. Add 10 to 20 drops of essential oils of choice (or pick one from our range of pre blend essential oils) to 50ml of water or witch hazel. Shake well before use.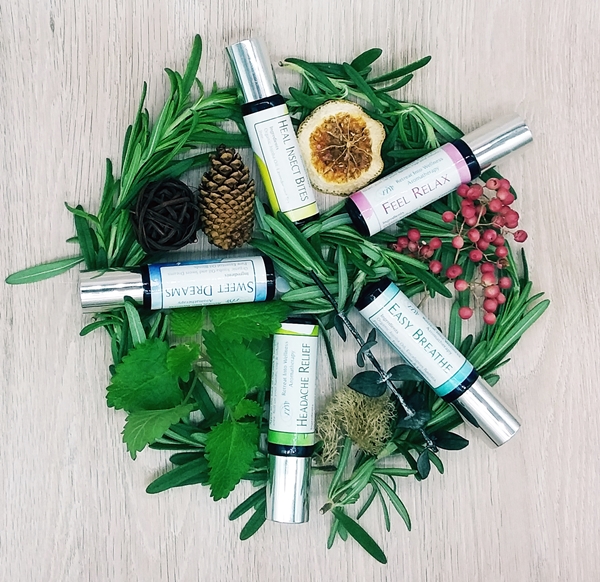 If you have carrier oils on hand like jojoba, sweet almond, grape seed or apricot kernel oil you could use them to blend with you essential oils and apply them tropically. (take note it is not advisable to apply pure essential oils directly onto skin) But if you want a hassle free way to enjoy the essential oils blends, our online store offers one of our best selling items. 6 different blends of roll ons to meet your different needs. A great idea to use them now is to apply a small amount on your face masks, so you can get the subtle scent throughout the day, or simply apply the roll on on your pulse points, chest area and the bottom of your feet.
- Easy Breathe Roll On is a soothing combination of essential oils to help relieve chest congestion, flu and cold. This is a good alternative for those who prefer a natural approach to ease the symptoms for mild issues. Just roll on a small amount under your nose and chest area and inhale deeply. Apply when needed. The blend contains organic jojoba oil, Eucalyptus, Peppermint, Frankincense, French Lavender essential oils.
- Feel Relax Roll On helps to relieve your anxiety and stress throughout the day. Be it dealing with work, family or personal stress just roll on some Feel Relax when you need a little calmness to level out your stress. This beautiful blend will add a bit of Zen when you need them. Apply a small amount on your pulse points and inhale deeply. The blend contains organic jojoba oil, French Lavender, Geranium, Sweet Orange and Frankincense essential oils.
- Headache Relief Roll On is exactly what it sounds like, to help relieve minor headaches. The trick is try to apply the blend on your temples and at the back of your neck when you feel the onset of a headache coming on. It will help to relieve the tension faster when the symptom is still mild and will help to prevent or slow down the full blown headache. The blend contains organic jojoba oil, Peppermint, French Lavender, Sweet Marjoram and Grapefruit essential oils.
- Insect Bites Roll On helps to relieve the irritation caused by insect bites and speed up the recovery. Besides what the name suggests this is an effective remedy for pimples and light rash caused by skin sensitivities, it can help sooth the inflammation and irritation of the sensitive area. Just apply onto the affected area when needed. This blend can be safely used on young kids. The blend contains organic jojoba oil, French Lavender and Tea Tree essential oils.
- Sweet Dream Roll On like what the name suggests is to help you achieve a good night of rest. It aids in preparing your mind to calm down and get a restful sleep. Roll on the oil on your pulse points inhale deeply and enjoy the therapeutic effect, you can also apply some on the bottom of your feet to enjoy the benefits. The blend contains organic jojoba oil, Organic Lavender, Organic Chamomile, Organic Orange and Petitgrain essential oils.
- Muscle Relief Roll On is for when you lose track of time and developed muscle tensions sitting in front of your computer or TV too long. Basically this invigorating blend will help relieve some of your aches and pain when you have tight muscles which you might have overused or underused. Apply on the tight muscles where you feel the discomfort and gently massage the oil in. The blend contains organic jojoba oil, Kunzea, Lemongrass and Peppermint essential oil.